The Contemporary Visual Didactic Directive in the Project "The Life of Remarkable Melodies"
Keywords:
project, remarkable melodies, arrangements, didactic directive, visualization.
Abstract
The article presents a searching-experimental Project "The Life of Remarkable Melodies" ("LRM"), the conception of which is based on the application of the didactic principle of multidimensionality to the phenomenon of the "musical image" in the form of specially selected and ranged creative arrangements and performances of remarkable melodies in assembly works — mono-anthologies, as well as on the technology of comparative music listening. According to the latter, the listener — the User of the "LRM" Project — intuitively emphasizes the distinctive features of the arrangement and specifies his or her preferences. The peculiarity of the "LRM" Project is in the convenient multipage interface and the exclusive title included in the text of Testimonial RU 2018612220: Instructional Program Complex "The Life of Remarkable Melodies." For the aggrandizement of demonstrativeness, the article makes use of didactic means of figurative visualization of knowledge, which would initiate a synesthetic perception of depicted informative and operative components, facilitating the process of operating it in the teaching process. In particular, a visual didactic directive is introduced of the logical-semantic type, the "Self-Effectivity of the User of the LRM Project," obtained by modeling information presented in a natural language. It realizes the conception of construction of semantic networks, moreover, the figurative form of the directive is provided by the graphics of a "solar" — radial type.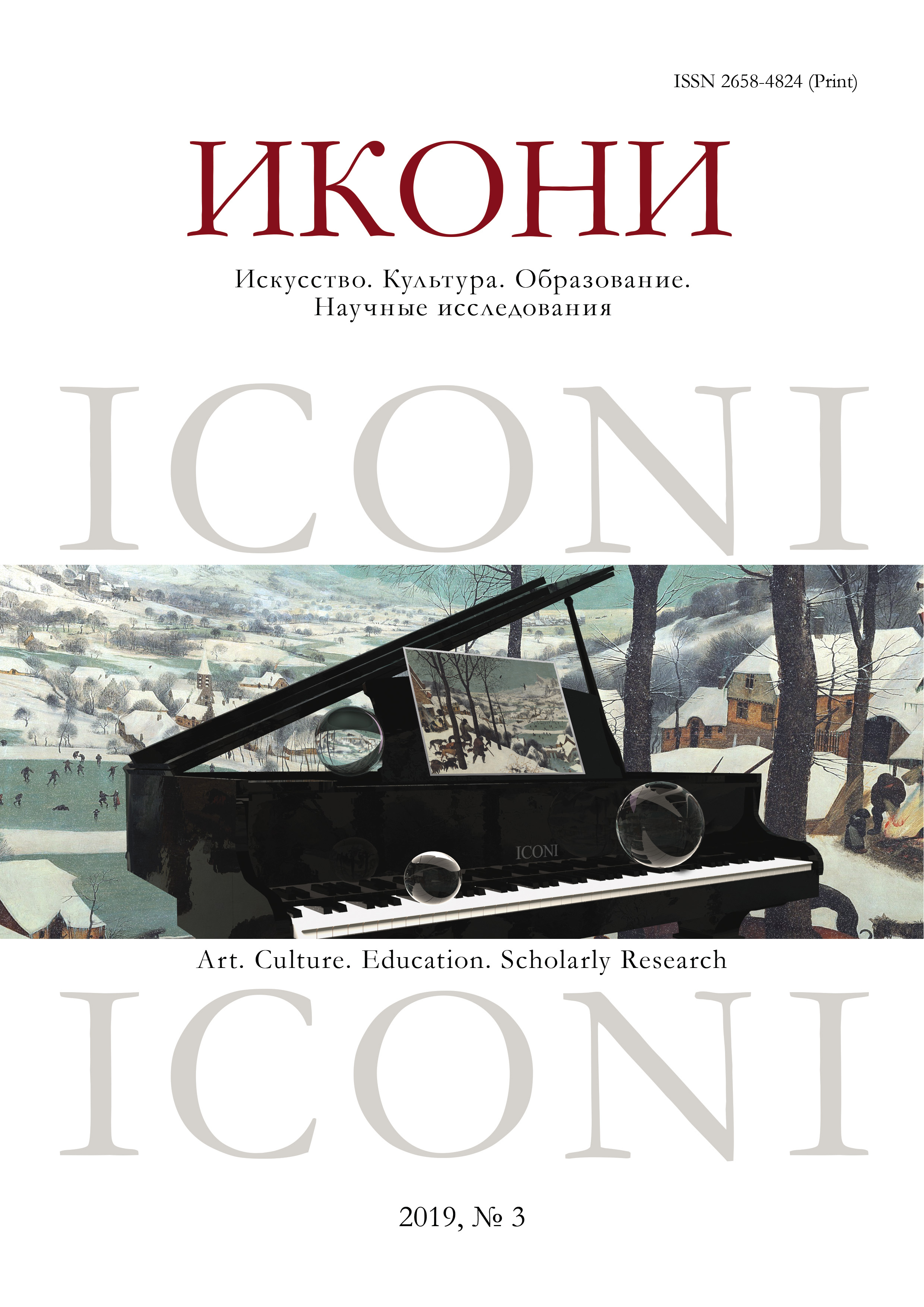 Section
Creative Pedagogical Workshop